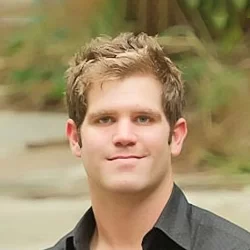 Chiropractor
Tyson Austin D.C.
I grew up in Idabel, Oklahoma where I graduated in 2004. In the fall of 2004, I started my undergraduate education at Oklahoma State University in Stillwater, Oklahoma where I graduated with my Bachelor of Science degree in Nutritional Sciences in May 2008.
A week after graduating from Oklahoma State, I started my pursuit for further education at Parker University where I graduated with my Doctor of Chiropractic degree in April 2011. In 2013, I participated in taking care of CrossFit athletes at both the North Central CrossFit Regionals and the CrossFit Games. I taught Anatomy and Physiology as an associate professor for 3 years at Northwest Arkansas Community College. On a different note, in November of 2014, I completed my first full-distance IronMan triathlon in Cozumel, Mexico. I have also completed a half IronMan and numerous other endurance races with many more to come! Part of the reason fueling me to do these races is to know exactly what has to go into training for a race of that caliber so that I may be better able to understand and help my patients that have done the same.
My passion is helping people function at 100%. I approach this through chiropractic care, functional medicine, specific dietary modifications, and postural exercises so that I can help my patients understand how the body works and how they can keep it working not only properly, but optimally.
I am extremely excited about teaching chiropractic, wellness, and fitness concepts to the greater Rogers/Bentonville community and want to share my knowledge and enthusiasm with as many individuals as possible.
Because of my passion to continually learn the latest scientifically and clinically relevant treatment measures, I have attended several post-graduate education seminars both while at Parker and since graduating dealing in the topics of:
Functional nutrition
Functional rehab
Functional neurology
Autoimmunity
Active therapeutic movement
Therapeutic exercise
Instrument assisted soft tissue release
Muscle release
Kinesiology taping
I have received certification in Functional Blood Chemistry, Functional Thyroid Disorders, and Functional Brain and Neurotransmitter Dysfunction in order to better serve my patients.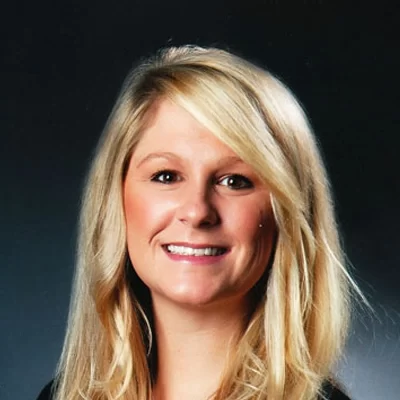 Chiropractor
Meghann Sherman D.C.
I was born and raised up north in Ludington, Michigan. I attended Michigan State University and graduated in 2006 with a Bachelor of Science Degree in Nutritional Sciences. Following graduation, I relocated to Austin, Texas where I worked as a Wellness Coach and Chiropractic Assistant.
It was in Austin that I realized the power of chiropractic. It did not take long for me to set my sights on becoming a Doctor of Chiropractic myself. I graduated from Parker University in April 2011 and immediately relocated to Northwest Arkansas to start practicing.
I am excited to be a wellness leader in my community and I love spreading the word of chiropractic to Northwest Arkansas.
I have also undergone clinical training in the following areas:
Functional nutrition
Functional neurology
Pediatrics
Active therapeutic movement
Therapeutic exercise
Functional rehabilitation
Kinetic rehabilitation with active motion
Kinesiology taping
Postural correction
I am trained and certified to perform the Webster's Technique through the International Chiropractic Pediatric Association.
I have also received certification in Functional Thyroid Disorders and Functional Brain and Neurotransmitter Dysfunction in order to better serve my patients.
We are both certified FAKTR-PM practitioners which allows us to treat chronic and acute musculoskeletal/fascial conditions quickly and effectively.
Both doctors are members of the Arkansas Chiropractic Society and the American Chiropractic Association.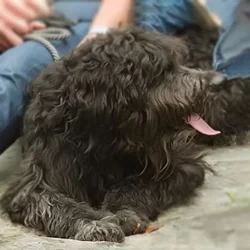 We have an awesome black Goldendoodle named Pete, he has never met a stranger and you may get the opportunity to meet him at the clinic sometime!
Monday
8:00am - 12:00pm
2:00pm - 6:00pm
---
Tuesday
11:30am - 1:30pm
---
Wednesday
8:00am - 12:00pm
2:00pm - 6:00pm
---
Thursday
11:30am - 1:30pm
---
Friday
8:00am - 12:00pm
---
Saturday
By Appointment